Sasha Alexander talks to PCM about 'Rizzoli & Isles'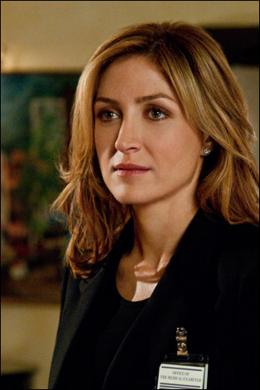 PCM's Allison Ebner had the opportunity to speak with Sasha Alexander, co-star of TNT's drama Rizzoli & Isles, about the upcoming season beginning June 5.
Television's smartest crime-solving duo will be back on the case this summer when TNT'sRizzoli & Isles returns for its third season. Angie Harmon and Sasha Alexander star in the popular series that has averaged well over 8 million viewers through its first two seasons. This time, they're moving to a new night and time. The third season of TNT's Rizzoli & Isles is set to air Tuesdays at 9 p.m. (ET/PT) starting June 5.
Based on characters created by best-selling crime novelist Tess Gerritsen, Rizzoli & Isles stars Harmon as Jane Rizzoli, a tough-as-nails Boston police detective, and Alexander as Maura Isles, a smart, impeccably dressed medical examiner from a privileged background. Despite being complete opposites, the two women share an offbeat chemistry and strong working relationship that lets them solve complex murder mysteries in the city of Boston.
Q: There is major buzz about the return of Rizzoli & Isles, especially after the finale in which we got to see some of Maura's emotional side, will this season delve deeper into side of your character?
"Yes, there's a lot of crying from Maura and a lot of toughness, shes gone through this metamophisis, this family stuff is bringing out a lot of emotion in her. The mystery of her biological mother and going through that journey brings a lot of tears. There's a lot of standing up for yourself and growing."
Q: After the finale there were some worries about how the dynamic of Jane and Maura's relationship would play out after the shooting, did you have any ideas as to how you thought Maura would react?

"Initially, the anger seemed really right. I wasn't really sure though, I felt like after the anger she wanted to apologize to Jane but then there was a miscommunication between them and she became angrier.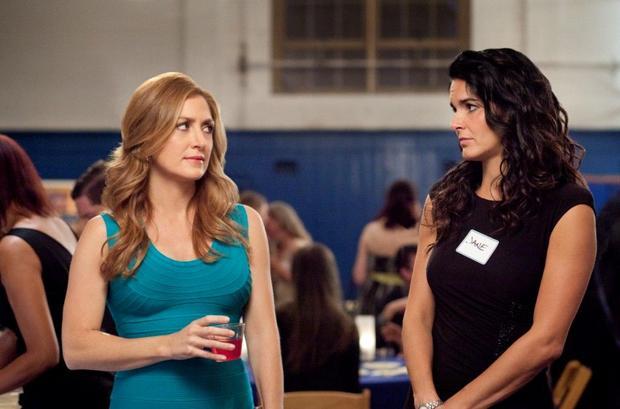 I think that anger leads into a better understanding of what happened at the shooting. Once they have that understanding they can make their way back to being friends. In the second episode they're not really talking yet, but there is that humorous tension between them where they have to work together. Overall Maura reacts the way I would expect her to."
"That's the thing I like about the writing, both characters have their own stories and neither one is right or wrong."
Q: In this year of change for Maura, how did you as an actor deal with that?
"It's great, I'm really grateful that I get to play so many colors on the show. It's fun for me because I think all of the scripts are really unpredictable and I think we see Maura go through a lot of growth. It's fun to have a character where you're peeling back the layers and finding whats underneath. The whole mystery of her family is changing her; shes discovering who she is. I'm having a really good time doing it, sometimes it's hard though; it becomes exhausting with all of the emotional changes, but it's rewarding at the end of it all."
Q: How was it to have this new dynamic between your character and Angie's character with this new uncomfortable tension?
"I don't think Angie or I really like fighting, it has that uncomfortable tension of fighting with a friend, so we'll do a scene and then hug it out afterwards. It's uncomfortable and unpleasant to watch theses two women who you like to see get along fighting, but that just deepens their relationship. The first episode does have some funny scenes too, and I like riding that line of humor and drama."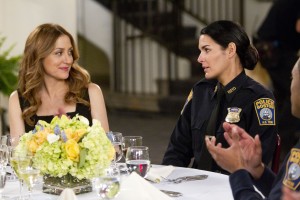 Q: The rift between Maura and Jane affects other characters on the show, does that play out in the season?
"Yes absolutely, Angela is very much kind of in the center of all these things with Maura and Jane. In the second episode the other characters manipulate the situation to force Maura and Jane together and become friends again."
Q: If you could give Maura a piece of advice, what would it be?
"Maybe stop reading a dictionary before you go to bed every night? I'm not sure, slow down on your vocabulary words because I'm having a hard time memorizing them."
Thanks again to Sasha Alexander for taking the time to talk to PCM, check out the third season premiere of Rizzoli & Isles June 5, Tuesday at 9p.m. on TNT.